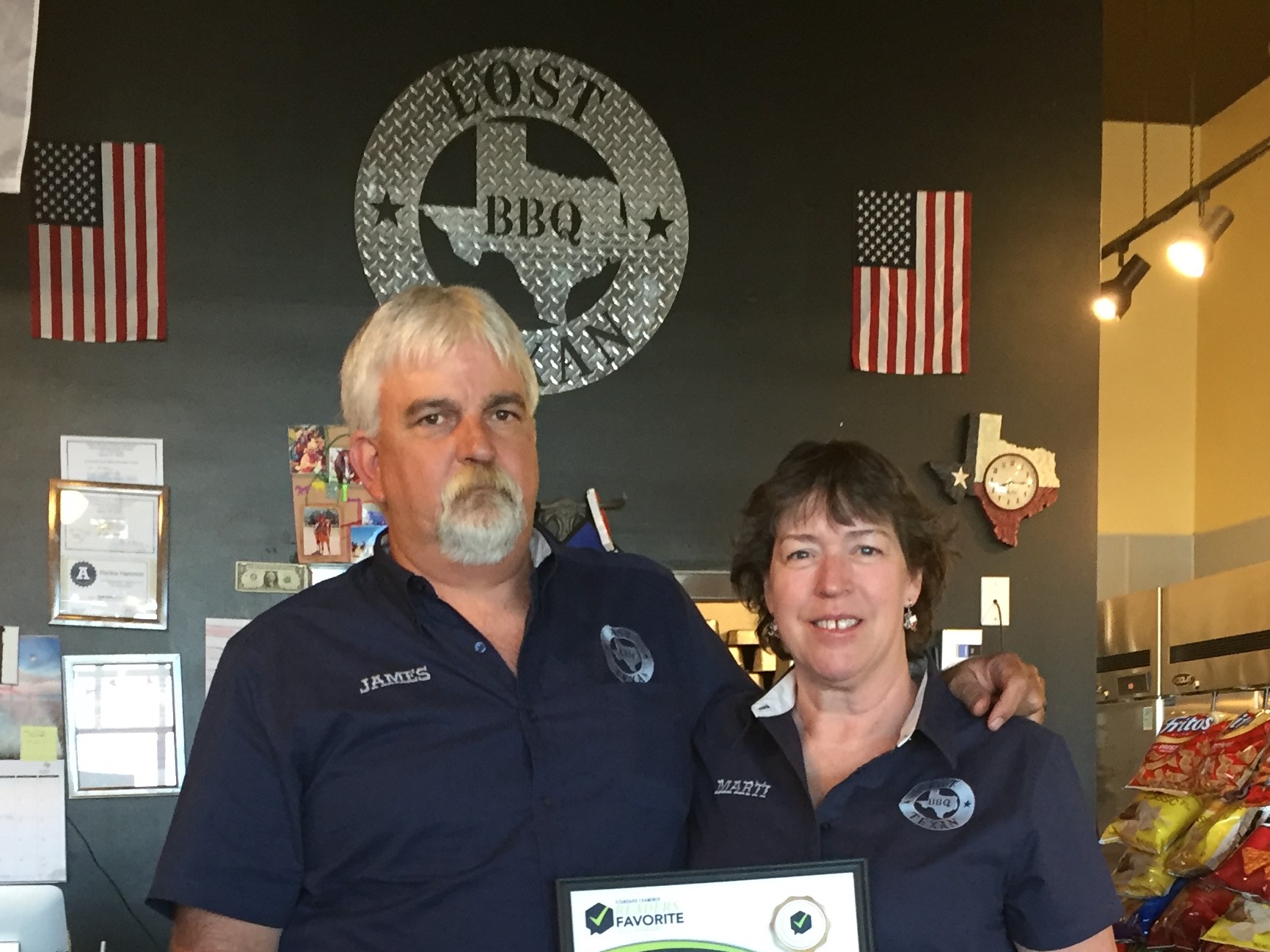 James and Marti Hammon have lived in North Ogden for over 20 years and own/operate Lost Texan BBQ in Pleasant View, Utah. Marti was born and raised in Houston, Texas, while James was born right here in Syracuse, Utah. James is the "Pitmaster" here at Lost Texan BBQ, having learned the fine art of smoking over the past 25 years of working with Marti in a catering business. Marti is the Queen of the kitchen, developing recipes from memories of southern cooking that she grew up enjoying. Together, they are a fusion of Texas and Utah, with a dash of Carolina (you'll have to ask).
Celebrations and Closures
Lost Texan Birthday Celebration is held the last Friday and Saturday of July. Visit us during our Birthday Celebration to enjoy special offers and fun activities. Previous Lost Texan Birthday Celebrations have featured activities such as face painting and a bounce house. Contact us for more details. We are closed for one full week following our Lost Texan Birthday Celebration, as well as Christmas through New Year's.