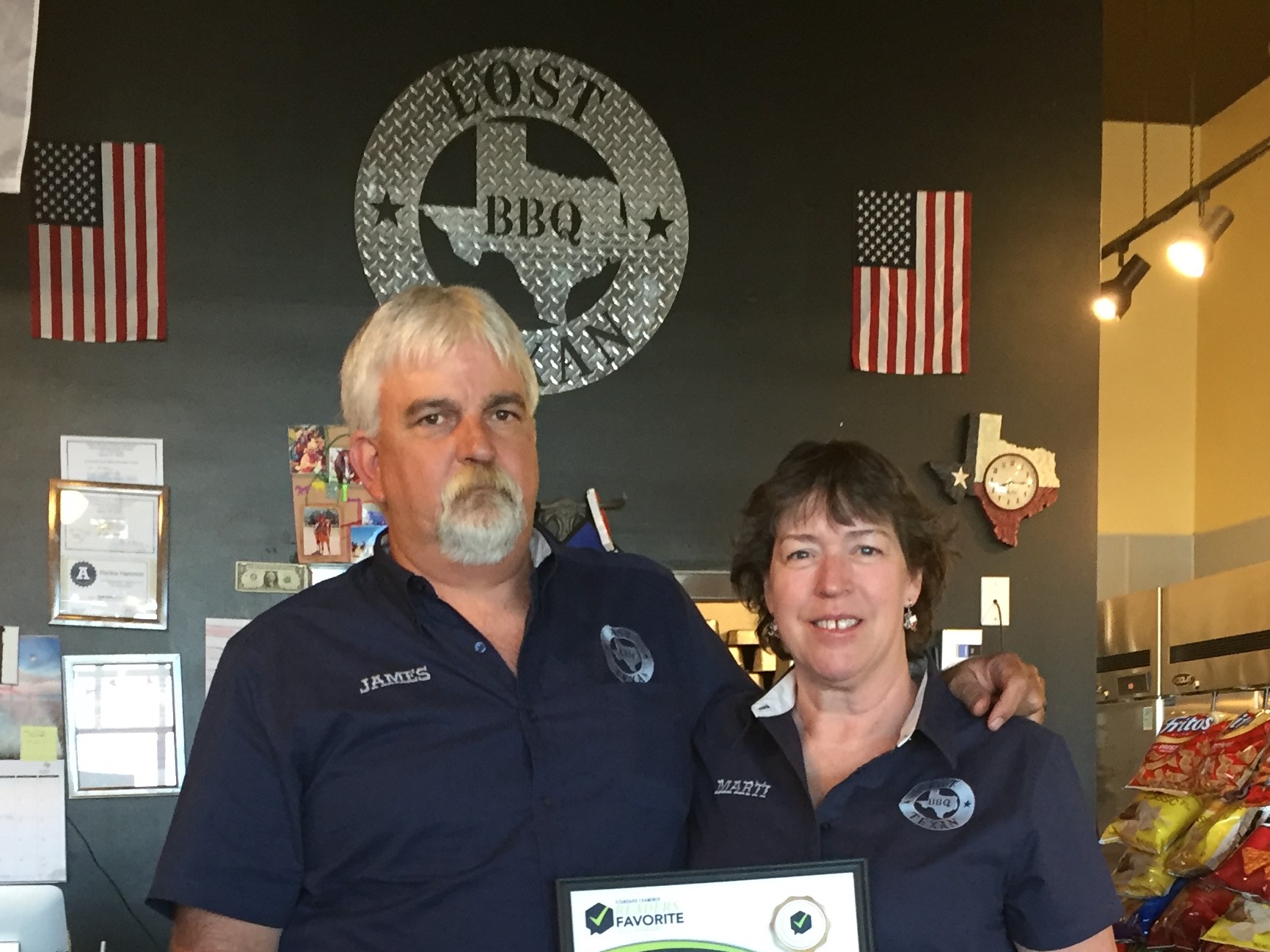 James and Marti Hammon have lived in North Ogden for over 20 years, and own/operate Lost Texan BBQ in Pleasant View, Utah. Marti was born and raised in Houston, Texas, while James was born right here in Syracuse, Utah. James is the "Pitmaster" here at Lost Texan BBQ, having learned the fine art of smoking over the past 25 years of working with Marti in a catering business. Marti is the Queen of the kitchen, developing recipes from southern cooking memories that she grew up enjoying. Together, they are a fusion of Texas and Utah, with a dash of Carolina (you'll have to ask).
Celebrations and Closures
Lost Texan Birthday Celebration is held on the last Friday and Saturday of July. Visit us during our Birthday Celebration to enjoy special offers and fun activities. Previous Lost Texan Birthday Celebrations have featured activities such as face painting and a bounce house. Contact us for more details.
The Honor Wall
We proudly display pictures of loved ones (past and present) who have served as Military Members or First REsponders. Please feel free to email a picture and name of your friend or family member who served and we will print, frame, and post it on our Honor Wall to honor them.
Email: [email protected]
The J-ROC Sandwich
The J-ROC Sandwich is named in memory of our son, Jared Reaves, who passed away in 2019 from Leukemia. All profits are donated to the Lymphoma and Leukemia Society to fund further research for a cure.